October 3rd 2013
10:00AM PST
DirectAccess Webinar
Presented by Richard Hicks
Microsoft DirectAccess - The Next Generation of Remote Access Technology
Minimal infrastructure changes required
Improved management of mobile Users
Higher Security levels for remote endpoints
Lower training time for corporate users
Decreased support calls
Reduce Ongoing Costs for managing remote access solution
Technology Overview
Deployment Scenarios
Common Challenges
Ask the Expert! Q & A
Topics Covered
Register Now
Desired topics not covered? Let us know!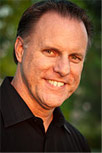 Richard Hicks (MCP, MCSE, MCTS, and MCITP Enterprise Administrator) is the Director of Sales Engineering for Iron Networks, a Microsoft OEM partner developing secure remote access, network virtualization, and converged cloud infrastructure solutions. Richard is a four-time Microsoft MVP and has nearly 20 years of experience working in large scale corporate computing environments. Follow Richard on Twitter @richardhicks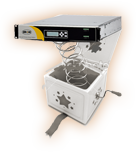 Copyright © 2013 Iron Networks, Inc. All Rights Reserved.